20-Line Operation
You can dial and receive calls through twenty different SIP lines, which greatly enhance your efficiency, flexibility, ease of use and productivity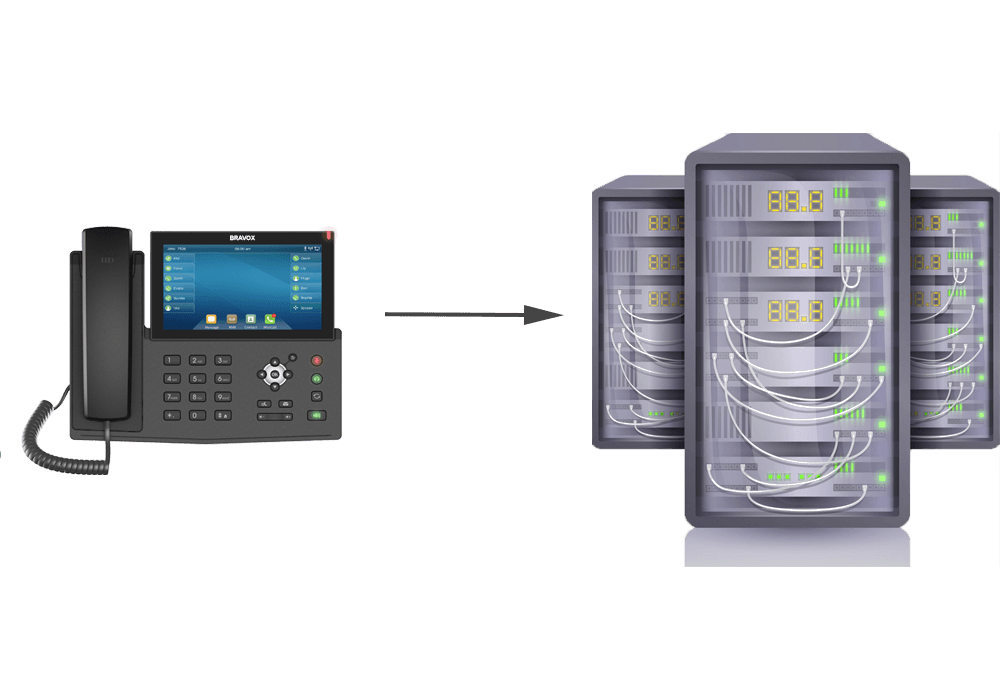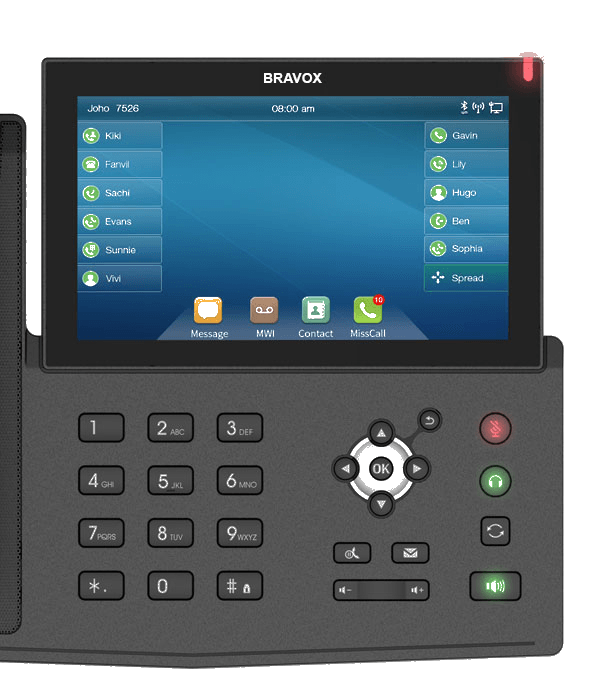 Capacitive Touch Color Display
The telephone's color touch display offers convenient access to all key information at your fingertips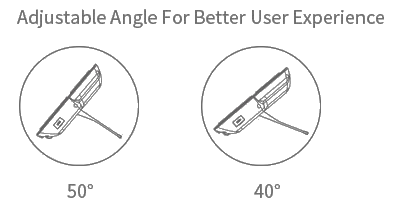 HD Audio for Speakerphone and Handset
Newly-added support for Opus and a larger audio cavity bring abundant, strong low frequency effect. The speakerphone adopts full net coverage delivering crystal clear, life-like voice communication

Rich Extension Function
It offers a variety of device connections including Wi-Fi
(via Wi-Fi dongle), built-in Bluetooth, EHS headset, USB
connection for charging smartphone or other devices. Two
Gigabit ports allows you to connect your desktop computer
or laptop on the phone – no need for extra cabling.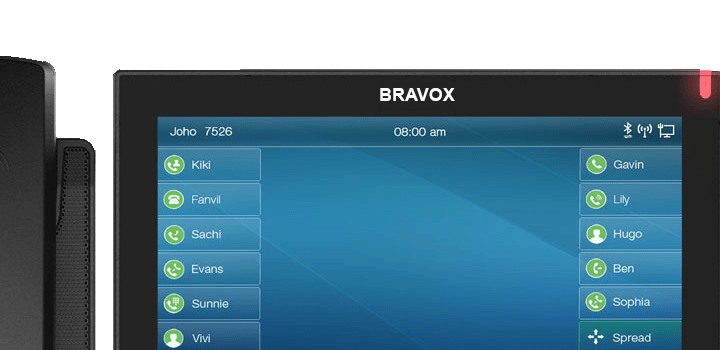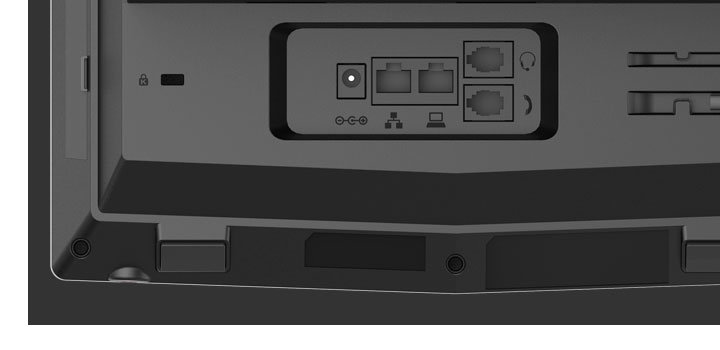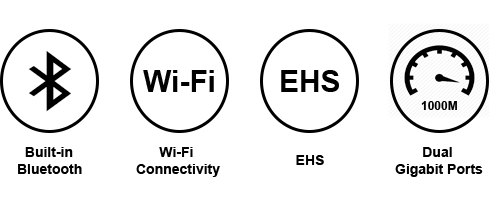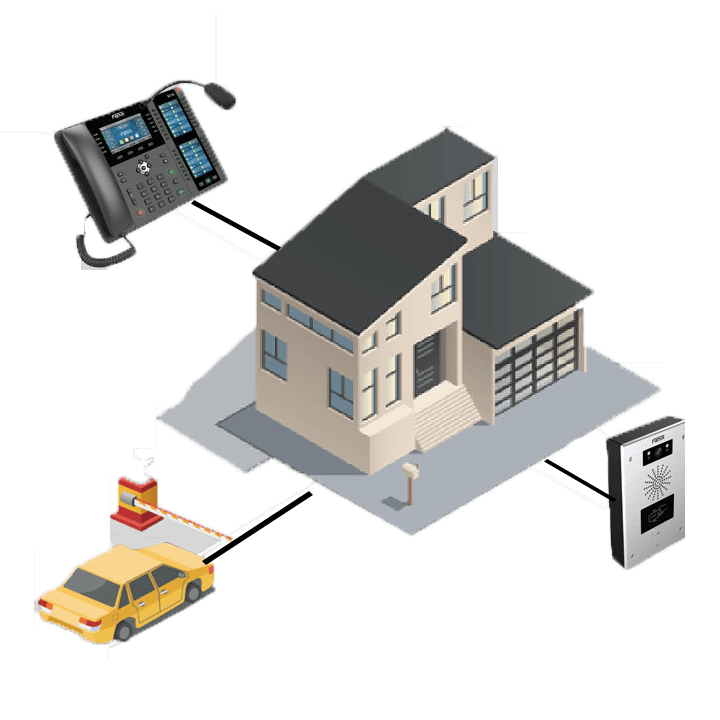 Integration of SIP Video Door Phone and Control
Equipped with video codec H.264, it enables to be integrated with your IP camera or
Fanvil SIP video door phone, so that you can have a two-way talk with visitors
and unlock the door from your IP phone if you deem them worthy.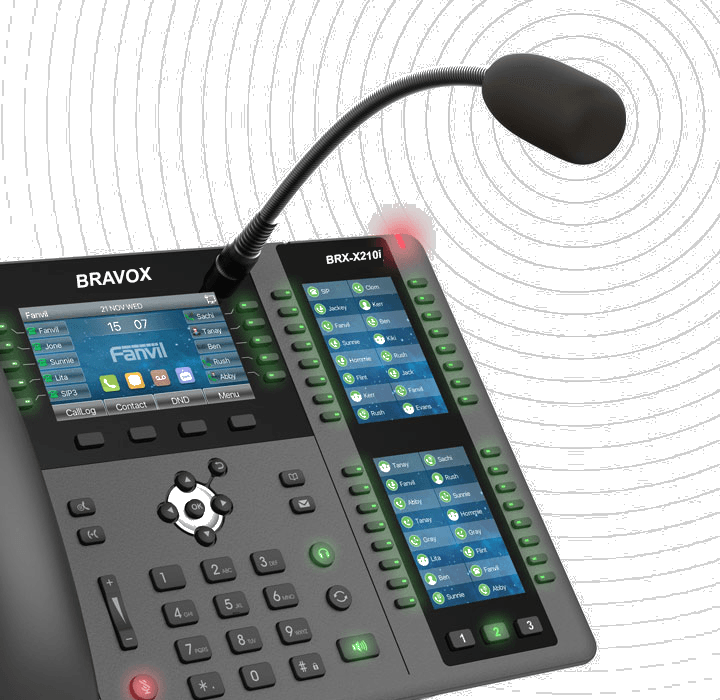 Good Sound Pickup Effect*
Professional directional gooseneck microphone presents sound with
good reproduction, high definition and low noise
* Only available on the BRX-X210i model
Model
Display
Lines Supported
Operating System
DSS Key Support
POE
HD Handset
HD Speaker
Build-In Bluetooth
BRX-X7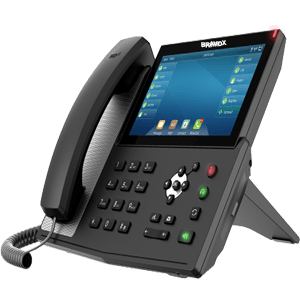 7″ 800 x 480 LCD
20
Stock
Yes, Up to 60 stations
10/100/1000Mbps
Yes
Yes
Yes
BRX-X210i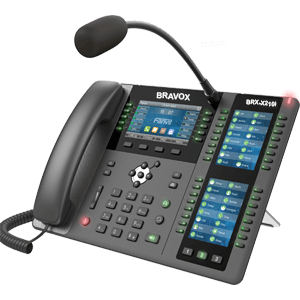 4.3″ colour LCD + 2x 3.5″ side colour display
20
Stock
Yes, Up to 106 stations
10/100/1000Mbps
Yes
Yes
Yes