5G WiFi Router with SIM Card Slot F-NR130
5G WiFi Router with SIM Card Slot F-NR130
5G WiFi Router with SIM Card Slot

F-NR130 is a new generation 5G Mini industrial router launched by Four-Faith, which supports SA/NSA 5G networks and provides high bandwidth, low latency, and high-reliability wireless network connectivity for IoT devices and sensors. Provide 1xRS232,1XRS485,1x LAN and 1x WAN/LAN port to achieve transparent data transmission and routing function. The product has been widely used in the M2M industry in the IoT industry chain, such as smart grid, smart transportation, smart home, supply chain automation, industrial automation, and other fields.
5G WiFi Router with SIM Card Slot F-NR130
0
● High-performance industrial-grade wireless module
1
● High-performance industrial-grade 32-bit communication processor
2
● Using metal shell, protection grade IP30
3
● Wide power input range 9~36V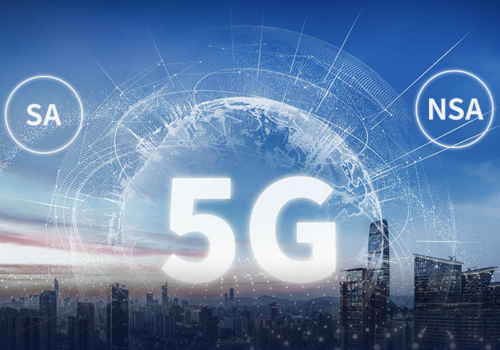 5G SA/NSA Network 
5G WiFi router
with SIM Card Slot F-NR130 is compatible with the 5G NSA/SA network of major operators, including TD-LTE, FDD-LTE, TD-SCDMA, WCDMA, EVDO, CDMA1X, GPRS/EDGE, and other seven network standards. It can switch operators flexibly and freely according to operation needs.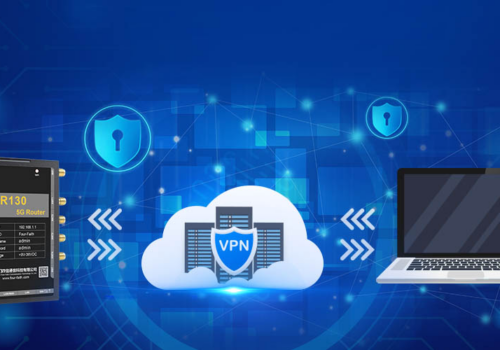 Support Various Types of VPN,More Stable Networking
Support/L2TP/IPsec/OpenVPN/GRE the PPTP/DMVPN variety of VPN and ensure the security of the data link. With SPI firewall, VPN traversal, access control, URL filtering, and other security protection measures, to provide users with a safe and secure network.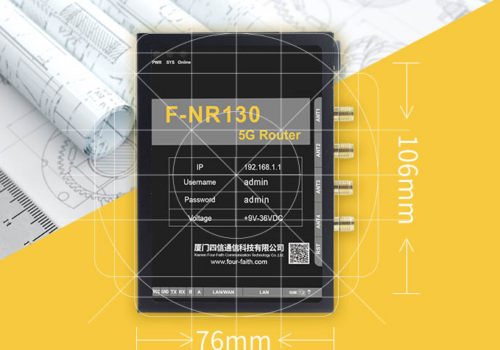 Light Volume, Convenient Installation
The size of the product is as small as 106*76*23.5mm, and the weight is only 285g. Compared with 5G WiFi router with SIM Card Slot from similar manufacturers, the product is lighter in size and more convenient for customers to install, meeting the needs of the various embedded installation.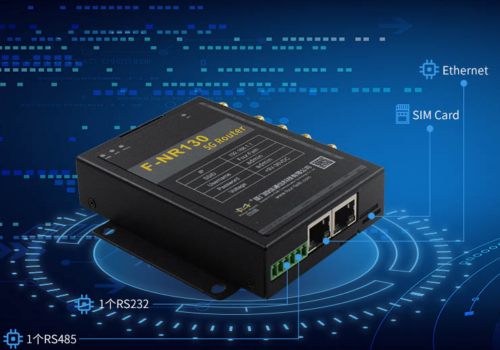 Various Interfaces
The product has rich industrial interfaces to facilitate the access of field devices in the Internet of Things. 5G WiFi router with SIM Card Slot F-NR130 provides one RS232, one RS485, one Ethernet LAN, and one Ethernet LAN/WAN (the default is LAN), which can be connected to serial Ethernet devices at the same time. At the same time, it supports 2.4ghz and 5GHz WIFI, quickly realizing the construction of various projects in the Internet of Things industry.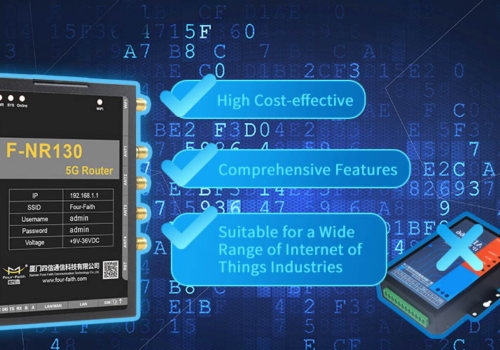 High Cost-effective
Compared with 5G industrial communication terminals of the same type products, Four-Faith 5G WiFi router with SIM Card Slot F-NR130 F-NR130 has perfect functions and is suitable for a wide range of Internet of things industries.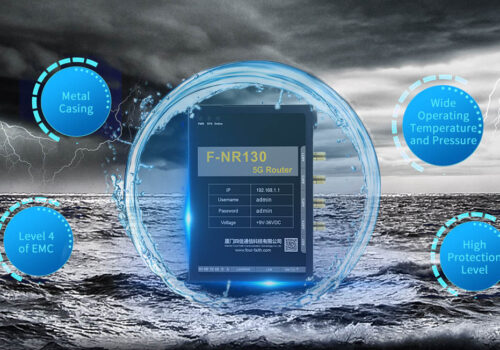 Industrial Design, Superior Quality
The product adopts a strong metal shell, high protection level, wide temperature and voltage, EMC level 4, can withstand extreme temperature, voltage instability, high electromagnetic radiation, rain dust attack, and other harsh conditions, to ensure the continuous communication between remote equipment and monitoring center, to provide high-quality products for the unattended Internet of things site.