What Bravox can deliver? 
If you are planning to build a new command centre, control room, data room or revamp the old one, Bravox has gotten you covered.
For the centralized control infrastructures, from design to build, we address essential requirements for monitoring, control, communication, collaboration and report. Our experienced team understands all the operation requirements you may require and we ensure our tailored solution provides you with the most efficient and cost-effective facilities to drive your business.
The followings are the key elements that Bravox can deliver.
Video wall solution

IP base KVM or Fibre based KVM switching system

Intelligent Video Surveillance (IVS) and Video Analytics (VA) system

Physical Security Information Management  (PSIM) system

Integrated Communication Platform (ICP)

Ergonomic solutions for HSE including raised floor, console desks and chairs, lighting, sound and visualization.
The systems we proposed and delivered are not independent. Instead, they cross-link to each other, which is key advantage of our solution. One example is, we don't use traditional video wall processor, instead, we connect the video wall through KVM network. With this design, we don't rely on video splitter to split the content from workstation into operator's monitor and video wall. It eliminate the risk of single point of failure of the splitter and overall failure of video wall processor. Contents of every operator's workstation can be easily push to video wall and/or another console monitor without the need of preconfigured layout design. Another example is, when any emergency signal is triggered, either from the PSIM system such as fire alarm or from ICP such as emergency intercom, the relevant control system such as predefined fire panel controller or live video from predefined CCTV camera will be popup and displayed on video wall, and the alarm system in the control centre will be trigger concurrently. With this design, centralized command and control comes true.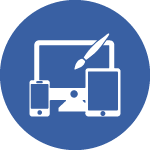 Design: Our core team is small but comprises highly-experience specialists with in-depth design skills and knowledge to deliver tailored design for projects of any scale and complexity. 
In the design of command centres, we address essential requirements for control, collaboration, communication and visualisation.
The object of the design is to find out the possibility and feasibility to integrate various systems so as to enhance the operational effectiveness and convenience.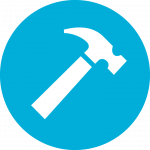 Build: We have established a long-term relationship with our international/regional partners by leveraging on each other's strength to provide a whole suite of services. 
We can be the main contractor to deliver the turn-key command centre project. With in-depth understanding of the technical specifications, our team will cater to every detail. By managing and coordinating all the partners, we can optimise the costs and improve the efficiency so as to reduce the risk of multi-party management.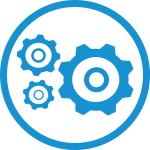 Operate: As some customers want to have the command centre facilities or functional blocks but don't want to have the operation team, we are in the picture.
Our experience and expertise enable us to provide the operational support service and ensure the uptime and availability. 
Incorporating with AI based solution, we simplify the operation complexity, enhance the informational awareness and enable fast and effective responses to different situation.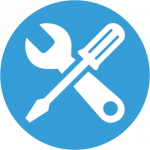 Maintain. We provide both comprehensive maintenance or non-comprehensive maintenance support for your mission critical facilities based on service level agreement.
Our standard levels of support include,
1. 24 x 7 x 2 : 24 hours a day, 7 days a week, onsite support within 2 hours
2. 24 x 7 x 4 : 24 hours a day, 7 days a week, onsite support within 4 hours
3. 8 x 5 x 4 : 8 working hours a day, 5 working days a week, onsite support within 4 hours
4. 8 x 5 x NBD : 8 working hours a day, 5 working days a week, onsite support on next business day