Bravox offers quality performance and efficient heat dissipation LED/LCD walls and conferencing systems, KVM solutions to wide ranging corporate clients from industries such as media, IT, and schools. We cater for examples; integrated meeting room solutions to allow real-time conferences for multi-connectivity ports via various inputs/outputs, and smart interactive display solutions for academic institutions.
Solutions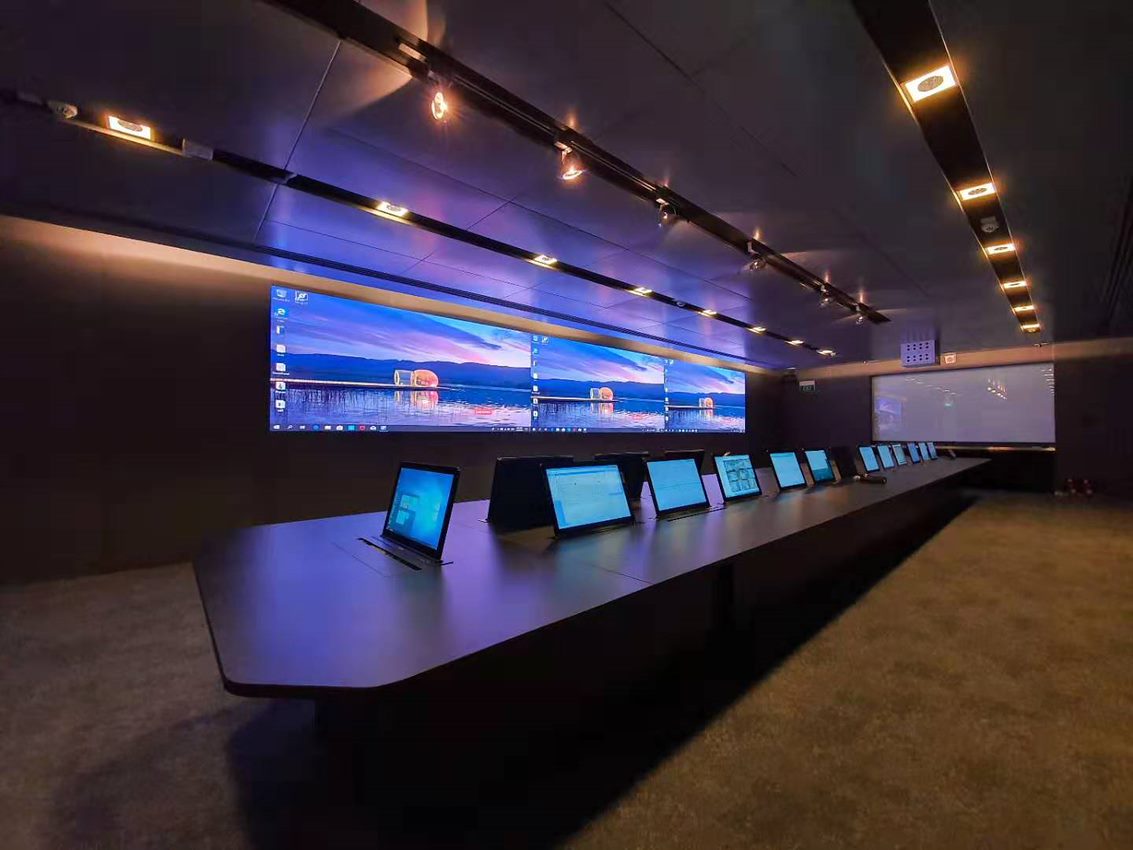 • Video walls deliver unparalleled brightness, precision, and visual performance
• Integrated software solution provides a user-friendly interface for controlling the content on the video wall
• Popup Screen embedded in meeting table​
• Controller that delivers enhanced visual performance, multi-video wall support and total content flexibility
Value Added Service – Centralised Command and Control Service
Bravox provides centralised command and control service.
The service integrates inputs and projects to all kinds of display such as console desk screen, video wall, 4K display or fusion projection.