Cloud Direct Connect (CDC) is the cloud service that connects your office network to cloud privately and securely.
We come out this solution because we have received quite a lot of feedbacks from our client and potential client.
We have moved our storage from office to cloud, however, we are concerned about the data security, especial the data transmitted over public Internet.

Our HQ in China requesting us using the group ERP system, however, the network is very slow that it takes long time to complete a simple task.

We have offices regionally, and using group telephony system, however, some of our offices face the problem of either connectivity issue or the security issue when access from public Internet.

The Internet Service Provider (ISP) provides us the leased line or E-LAN for site to site and site to multiple site connection, however, the cost is very high.
CDC solution addresses all above issues by providing customer a private and secure connection.
CDC works as follows, data center, HQ and branch office will be connected directly to Bravox Cloud Direct Connect network. This provides all sites with private and secure network. However, if you want to optimize the WAN connection to certain destination, you will just need to connect to Bravox Cloud Direct Connect network, and we will do the optimization.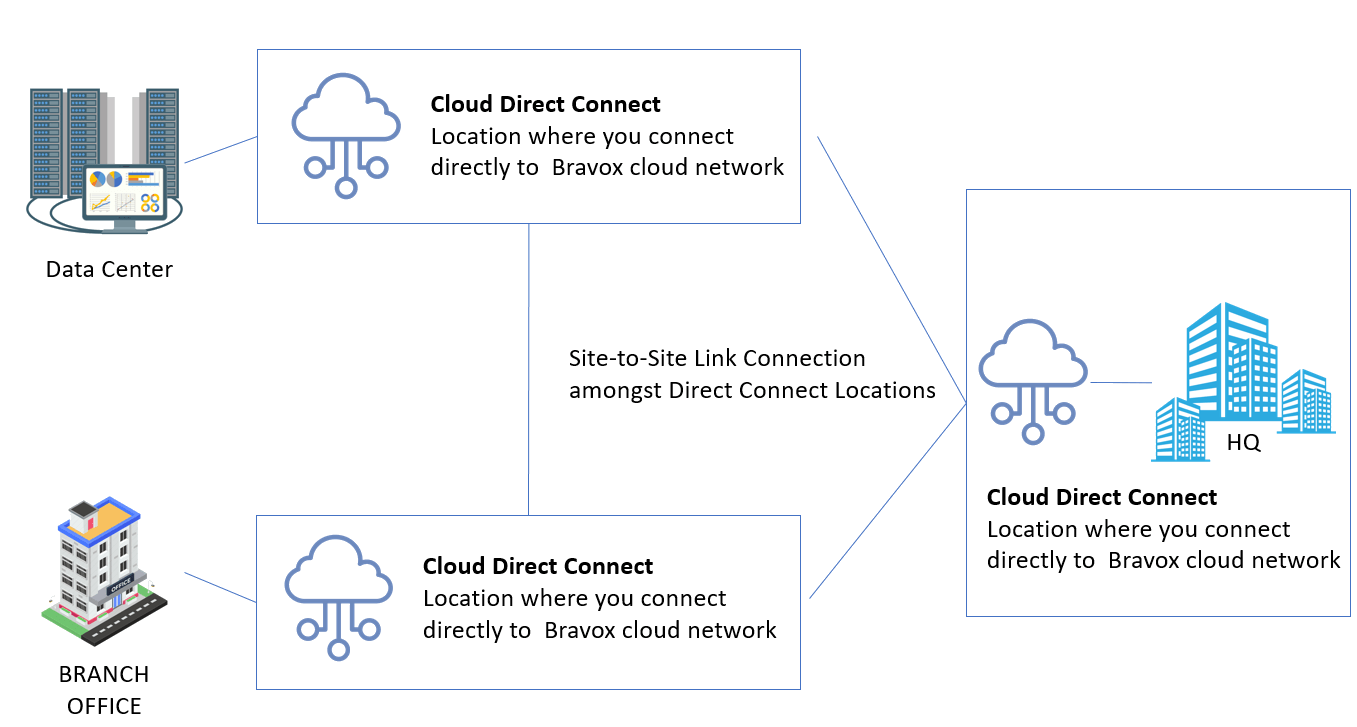 The following is the comparison of access an network in China from Singapore using/not using CDC service. In this comparison, we issue ping command to an IP address in China.
Without connecting to CDC, the result is as follows, we see that the average round trip delay is more than 400ms, which is not suitable for any voice/video communication. Also we see some packet loss.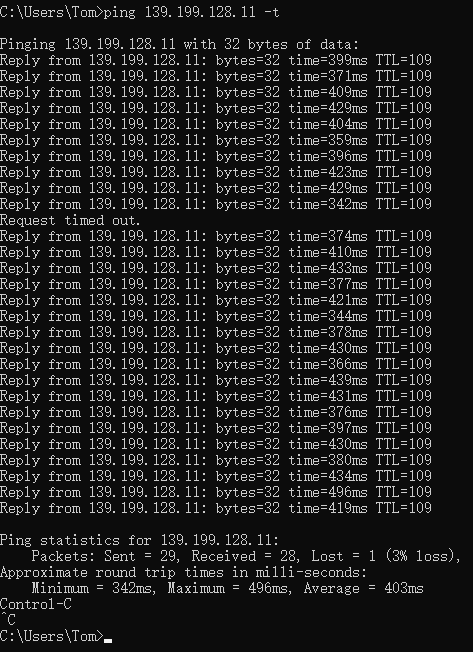 When connecting to CDC, the ping result becomes much better, the round trip delay is about 101ms, which is good for voice/video communication and there is no packet loss.